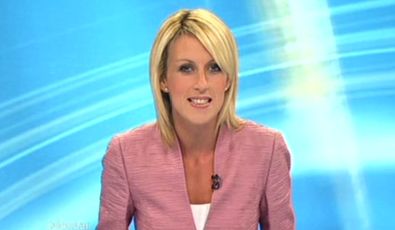 After leaving St. Julie's Rachel completed a degree in Media Studies and Sociology at the University of Leeds, and subsequently completed a Postgraduate Diploma in Broadcast Journalism at the University's Centre for Journalism.
Rachel started her career in broadcast journalism as a Sub-editor for Sky Sports News, before reporting on the breakfast and drive time shows. She stepped in front of the camera for ITV Sport during the 'Tour of Britain' race and then began a well established tenure at ITV Yorkshire as a senior reporter and presenter.
In February 2009 Rachel came back across the Pennines again as a Correspondent and Anchor for Granada's evening news programme, Granada Reports.
Away from the bright lights of the studio Rachel is an active freelance reporter for ITV Lunchtime and Evening News, and is an accomplished technical editor who prepares all of her own pieces on advanced non-linear video editing systems. She has taught English in schools and orphanages in Africa, and continues to teach asylum seekers in Leeds and Manchester. Rachel is an avid football fan, and was able to combine work and pleasure to earn Radio Merseyside's Women's Sports Commentator of the Year award in 1996.