St Julie's PFA is here to support the school's objectives of developing all those in its community to their fullest potential within a safe, happy and spiritually fulfilling environment. It does this by providing and assisting in the provision of facilities for the School (not normally provided by the Local Education Authority).
Over the years, it has raised thousands of pounds to purchase a diverse range of items such as pottery wheels for the Art Department, new curtains for the Drama Hall and sunshades for the school grounds. More recently, it has funded football kits and student lockers. Our fundraising has not been restricted to the purchase of equipment and the P.F.A. supported the school in its successful bid for Language College status. It has also provided financial support to groups of students making cultural visits to countries such as Japan and Honduras.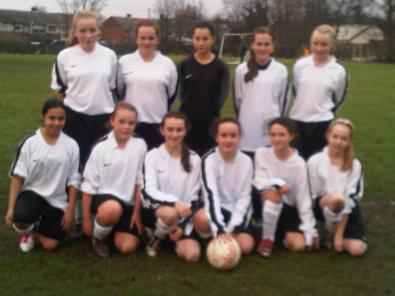 The P.F.A. relies for its success on the people who support it and none of these schemes would have been possible without the Committee and Helpers at fundraising events. Those of you familiar with the school may have attended past events, such as Fashion Nights, Bingo afternoons or the annual Plant Sale. The Committee meets once per term, for one hour. Meetings last no more than an hour and are conducted in a friendly, informal manner. A number of longstanding members have stepped down, since their children have now left the school. We need new members, with fresh ideas, so we can continue to support St Julie's give the best it can for all the students. Even if you are unable to attend the meetings, your help and support at any of the events would always be most welcome.
Contact us
Please provide us with ideas and feedback:
By coming to a PFA meeting and chatting to any of the members - dates are in the school calendar
By post to: St. Julie's PFA, St. Julie's Catholic High School, Speke Road, Liverpool, L25 7TN

St Julie's PFA is a registered charity no.514702