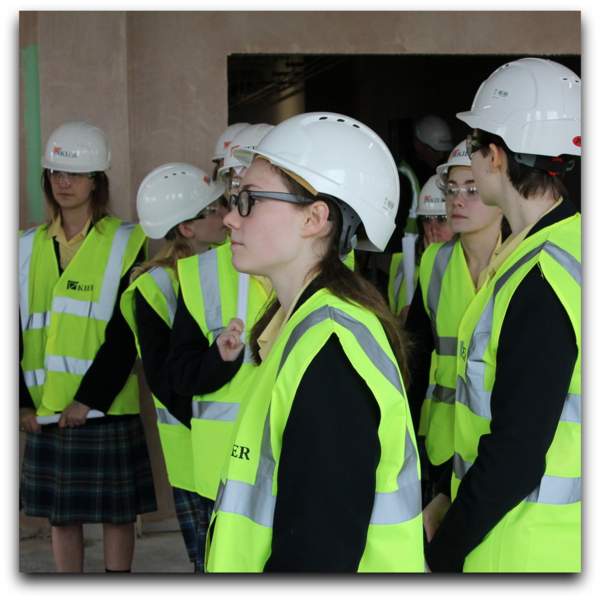 Student Site Visits
During the Spring and Summer terms of 2017 our students have been visiting the new building as part of the Kier Construction community engagement programme.
During one of the days, a series of student groups were given a safety briefing, an introduction to how the building was designed and then a full guided tour to see how the plans have been realised.
Further orientation events will follow as we approach the grand opening of our new school.