New Sculpture Shines In Our Chapel!
Mar 1, 2013
---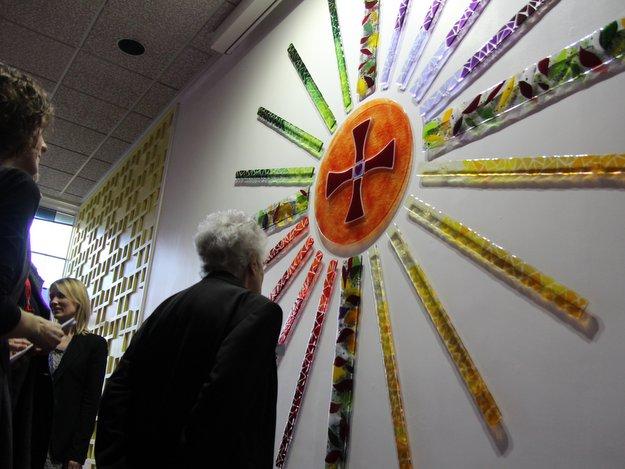 Thursday 28th February marked the unveiling of our beautiful new stained glass sculpture that decorates the altar of our school Chapel, and we enjoyed a ceremony showcasing our special talents.
The ceremony included drama, dance, song and prayer. We were delighted to welcome the artist, Cait Walker who created the piece in her Liverpool Studio, who gave us a detailed explanation of the techniques used in the creation of the sculpture.
We were particularly pleased to welcome Sisters from our local Notre Dame Convent, as well as students, family members and staff members past, present and future!
You can see some excerpts from the ceremony below.