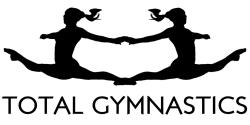 The Beth Tweddle Academy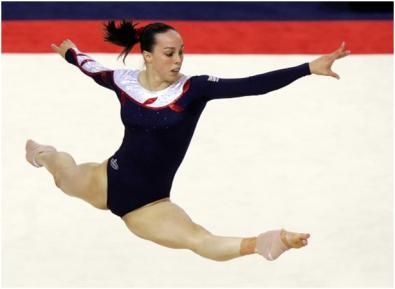 Beth Tweddle MBE
Total Gymnastics Director
World Bars Champion 2006, 2010
World Floor Champion 2009
European Bars Champion, 2006, 2009, 2010, 2011
European Floor Champion 2009, 2010
 
"I believe every child should have the opportunity to get involved in gymnastics" - Beth Tweddle MBE, Total Gymnastics Director


Who are we and what do we do?
Total Gymnastics is a dedicated company and registered British Gymnastics club set up by World Champion gymnast, Beth Tweddle MBE. Our aim is to supply high quality coaches who are able to offer more club provision for young people and to develop talented performers.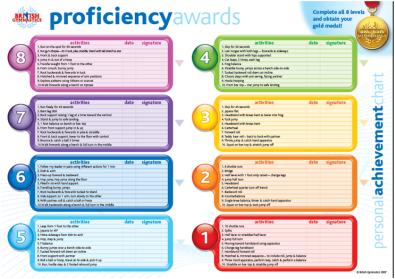 Total Gymnastics "The Beth Tweddle Academy" launched in February 2010 in Liverpool with 2 venues and now has academies in Lincolnshire, Essex, and Nottingham. Our academies are run in school halls or in leisure centres and consist of structured sessions based on the British Gymnastics Proficiency Awards Schemes. The classes are split into age groups for the quality of teaching; age 4-6 and age 7-11 and each session is an hour long, once a week. We have no more than 20 children per class with two qualified coaches at each academy.
Benefits of gymnastics for children
 
Improves strength, flexibility, co-ordination and movement.
To maintain a healthy lifestyle.
Impact training (plyometric training or jump training) on floor and vault can improve bone density in children.
Provides the children with a chance to socialise with others and make new friends.
Improve mental skills such as concentration and problem solving.
Enhances the children's discipline.
To let them experience a fun and engaging activity in a safe environment.
Improved confidence.
Skills that are learnt progressively eliminate the fears of learning new skills.
Enhances leadership skills.
 
 
Total Gymnastics and St Julie's High School
Total Gymnastics are working in partnership with St Julie's High School and opening a new academy in November 2011. By working with the school in this way, we can get the children in the local area involved in gymnastics and provide them with the opportunity to try a new sport, have fun and make new friends.
 
 
Session details
Venue:
St Julie's Catholic High School.
Day:
Thursday starting on 3rd November 2011.
Time:
Age 4-6 at 5pm - 6pm and age 7-11 at 6.15pm - 7.15pm.
Cost:
£36 for a 6 week term
How to book:
Call the Total Gymnastics office on 0844 357 9653 or email
info@totalgymnastics.co.uk
 
 
Supporting messages
Beth Tweddle
- Triple World Champion and Total Gymnastics Director
"Gymnastics has been my life and given me so many opportunities and I want every child to be able to experience gymnastics. Having the Total Gymnastics Beth Tweddle Academies set up in the community allows on your doorstep access for every child to have a go at my favourite sport. I hope that by setting up the academies it will inspire children to reach for their goals whether it is in gymnastics or other aspects of life, and that maybe one day a future champion can say she began her career in a Total Gymnastics Academy!"
 
"My daughter loves her coach and always has fun in her sessions" - Parent, Liverpool


"There isn't much gymnastics here at all so it's great that this academy has opened so close to us" - Parent, Hornchurch, Essex.


"My daughter enjoys practising what she knows and learning new skills" - Parent, Liverpool


"I can't believe the change in my daughter since she started at the academy; she is like a different child! She has so much confidence now and she always comes out with a smile on her face. She loves everything about the sessions" - Parent, Liverpool
 
Contact details
Phone: 0844 357 9653
Email:
info@totalgymnastics.co.uk
Website:
www.totalgymnastics.co.uk