Representing the very best of St. Julie's in the current age, Lateefah and Natalie are two shining examples of everything that our school has to offer an aspiring young person.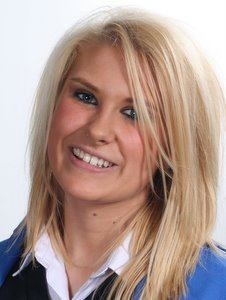 Natalie was a former Head Girl who left St. Julie's in Summer 2010, following courses in Biology, Chemistry, Maths and Physics.
Always a successful scientist, she gained the Ita Hurley Prize for Science, along with the Margaret Price Scholarship. Natalie participated in the Nuffield bursary placement programme researching radiation at the University of Liverpool.
This punishing academic schedule didn't leave much time for other activities, but Natalie still managed to work in paired reading with our Year 7 students as well as continuing with a voluntary placement programme at the Liverpool Womens' Hospital.
Natalie is now studying medicine at the University of Liverpool and fulfilling her dream of becoming a doctor.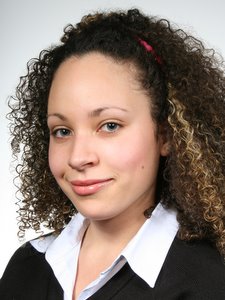 Lateefah left St. Julie's in 2009, also as a Head Girl, following A Level study in English Literature, History and Religious Studies.
She was fortunate to have a very clear long term career goal - the law.
Lateefah's inspiring leadership and motivational qualities allowed her to carry out the requirements of her Head Girl role with confidence and eloquence. She led assemblies and morning reflections with conviction, whilst inspiring the Sixth Form Council to take a lead in a wide range of whole school activities.
Despite her demanding courses, Lateefah made time to volunteer in a number of local community activities.
Her integrity and social conscience as well as her outstanding aptitude made Lateefah a strong applicant for her current studies in Law at the University of Liverpool.
If you missed their radio spot, you can listen to it here!