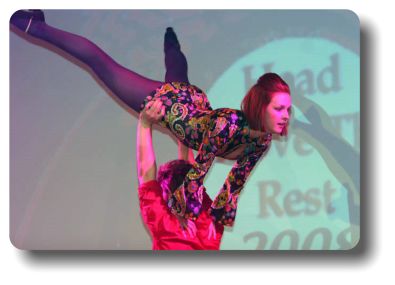 Exam board: AQA
Dance is vital, an activity both exhilarating and liberating to watch or do. As a physical activity, it promotes fitness, well being and a healthy mind. Dance supports learning across a range of subjects. Students develop confidence and self-esteem. As performers, they develop self and body awareness as well as sensitivity to others and team working skills.
Dance consists of four units. Unit one is a written paper and looks at professional dances. The other three units are practical based which develop their creative, imaginative, physical, emotional and intellectual capacities. Dance students are entered for a range of festivals ad auditions and have been most successful. The school has three of its own dance companies which tours to many venues. Community work proves to be a rewarding and challenging aspect of the course. Students will get the opportunity to work with local artists and dance companies as well as attending workshops and seminars. Regular visits to the theatre will develop their ability to make judgements.
Studying Dance as a separate specialism enables students to gain entry qualifications for courses at A Level. The Dance department has a 100% pass rate at A Level. Former students have gone onto study at leading establishments including LIPA, Laban and JMU. Currently, we have several former students performing at the West End.